AFF goes Nordic
Calcus Nordic Business - 17. juni 2013
Developing leadership for results is the main task for AFF at NHH Norwegian School of Economics. AFF has been a strategic partner and a supplier of performance consulting to Nordic corporations and Norwegian government agencies since its inception in 1952.
For the last 5 years AFF/NHH has been on the top of the list among the Nordic Business Schools on the Financial Times annual ranking of Executive Education Open Enrolment Programs. Close to 5.000 participants have completed our executive, management, and mentoring programs. Our program venue, Solstrand Hotel & Bad, is rated among the top ten in the world. AFF is also ranked among the best worldwide on the FT Custom Programs ranking. This reflects the response by a majority of satisfied clients and customers over a long period of time, according to Ms. Mai Vik, CEO of AFF AS:
«We are proud of our unique international reputation, and we spend an increasing amount of time and money investing in the quality and relevance of our products. Our customers and program participants tell the Financial Times that they get value for money, high skills and learning, excellent course design and outstanding program facilities.»
So, what is the implication of AFF goes Nordic, we ask her.
We have worked with a number of Nordic companies during their processes of globalization over the last 25 years. Our faculty and consultants have designed programs and facilitated development and change processes for Nordic based companies in most European countries. In recent years, our activities have reached Asia, Africa, as well as North and South America. We are now eager to share our experience with a wider range of Nordic customers. To that end, we opened AFF´s fourth office in Copenhagen last year. Site manager Morten Schultz is ready to meet with potential businesses and government clients. He has 50 highly experienced colleagues to support him in customizing high touch projects and programs in the Nordic countries.
Is there a Nordic Leadership Model? We put this question to Dr. Beate Karlsen, who is the director of International Relations at AFF. Leadership and management practices have certain universal characteristics that seem to work in a number of business settings, across national and cultural borders. But, more importantly, leading people for results is also contingent on types of industries, size, and organization. In our consulting with Nordic companies we find elements of a Nordic Leadership Model.
Some aspects of the social and political structure of the Nordic countries seem to play an important part. The collaborative, inclusive leadership style practiced here is well fitted to knowledge-based organizations worldwide. This style has been documented to have a direct effect on the bottom line. Working abroad, we find that non-Nordic executives are curious and pleased with the Nordic style and the way AFF designs and run training programs, Dr. Karlsen concludes.
Calcus Nordic Business 17. jun. 2013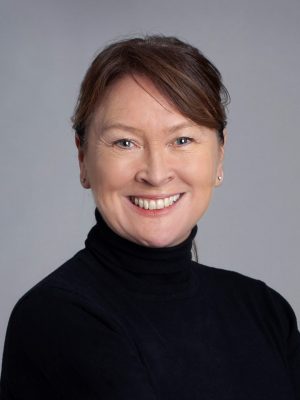 Beate Karlsen
Utviklingsdirektør