We challenge ambitious leaders and organisations through research-based knowledge and new perspectives to create value and to help them face complexity and change.
AFF is Norway's largest leadership and organisational development consultancy with 50 expert staff members based in Bergen and Oslo.
We offer some of the most renowned open enrolment programs in the Nordic countries in cooperation with NHH – Norwegian School of Economics. We are currently rated among the top fifty in the Financial Times yearly ranking.
AFF offers
a unique understanding of human interaction, needs and behaviour in organisations
65 years of experience in leadership and organisational development, documented sustainability and relevance
a foundation with a social mission where we invest in knowledge building
Open enrolment leadership development programmes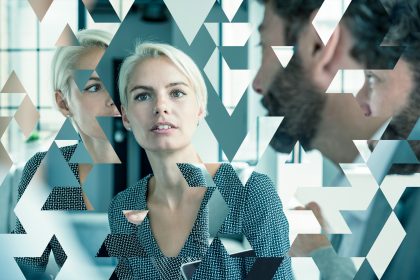 Leadership involves dealing with complex challenges and making decisions in demanding situations. Our open enrolment programmes give you the opportunity to step outside and reflect on your own leadership. You will have the opportunity to evaluate what works and what should be further developed in your leadership. It will strengthen your capacity to act in times of uncertainty.
Our programmes are designed to develop your leadership, build effective teams and help strengthen your organisation's performance.
The Solstrand programme
The Solstrand programme is a unique meeting place for high-level, experienced managers who wish to develop their leadership skills. We draw on research-based knowledge of leadership, organisational structure and society. The programme is both challenging and energising and offers new knowledge and impulses while also enhancing your ability to execute. The Solstrand programme contributes to the development of Norwegian private and public sector by providing participants with a better understanding of organisational structure and greater insight into leadership processes.
Since 1953, Nordic managers have come to the Solstrand programme to learn from and together with others. All participants have extensive leadership experience and represent a plurality of perspectives and experiences. Significant benefits of the programme are acquired by working with relevant challenges through interactions with other managers.
Download brochure (PDF)
The Solstrand programme Accelerate
The Solstrand programme Accelerate is an intensive and ambitious development programme designed to catapult your development as a young leader. The programme is aimed at managers at the start of their career, with ambitions and desires to make a difference. The programme offers tools, skills and perspectives to manage the increasing pace, complexity and limitlessness that characterises the new workplace. Development goals are related to the participant's enterprise, and we offer practical tools and knowledge for the enterprise and for you as a leader.
Your first management role will define the course of your leadership career. The Solstrand programme Accelerate will give you what you need to learn and help you master new situations.
Download brochure (PDF)
AFF Collaboration & Leadership
AFF Collaboration & Leadership is a programme for the development of personal leadership, team development and relationship competence. In this programme, you will have the opportunity to immerse yourself in research-based theory and practice, and use it in your own day-to-day management. You can try out a wide range of psychological theories in interaction with other participants and apply them to situations similar to those you encounter in your work situation.
The programme is based on scientifically documented knowledge of social interaction and management obtained from personality psychology, social and group psychology and organisational psychology.
Leadership development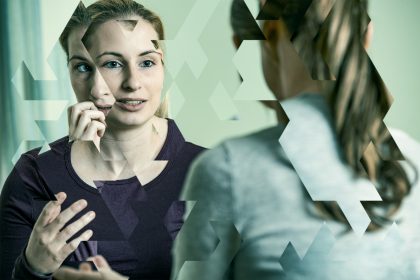 We design leadership development initiatives for organisations in the private and public sectors. We always begin the design process by aligning leadership development and organisational strategy, and by identifying the desired outcome of leadership development initiative. Leadership development should contribute to both individual and organisational learning. The programmes are developed in close collaboration with the client, and are adapted to the context and requirements of the organisation.
Leadership development programmes
We assist businesses with the design and implementation of tailor-made development programmes for managers, talents and specialists at all levels in the organisation. We use research-based insights as guidance in designing the programme. When appropriate, we include the academic staff from NHH – Norwegian School of Economics in the design and include speakers from international, top-ranked universities. We often use digital learning tools in the form of videos, podcasts and digital online interaction services.
Management team development
We work with management teams at different levels and have extensive experience in supporting top management groups. Development of a management team provides value for the business by strengthening the group's collective performance and goal orientation. Management group development strengthens the business's goal achievement, clarifies the managers' intentions and supports the business's requirements for performance.
Mentoring
We design and implement mentoring programmes based on our extensive experience in leadership, organisational development and mentoring. We offer guidance for how to select suitable mentors and adepts, match adepts and mentors and provide mentor-training as part of the process. Our work will be based on international standards for business-based mentoring programmes.
Coaching
We conduct coaching with heart, mind and intuition to help leaders implement processes and achieve desired results. Support is given and expectations made clear. Our consultants have extensive experience in coaching relationships. Many of them are psychologists or have specialised education in facilitating personal development processes.
Organisational development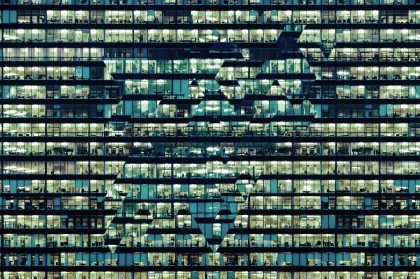 We design organisational development initiatives for organisations in the private and public sectors. We always begin the design process by aligning organisational development and organisational strategy, and by identifying the desired outcome of organisational development initiative. Development activities are developed in close collaboration with the client and are adapted to the context and requirements of the organisation.
Organisational change
We assist management and project teams in designing and implementing change initiatives with an appropriate balance between progress and process. We mobilise the organisation's knowledge and willingness to change, and aim to create and implement good solutions while maintaining day-to-day operations. We challenge the company's orientation towards future challenges and opportunities, while also respecting the company's history.
Team development
We view team development as a continuous process, where shared learning and development are the key elements of the process. The process will increase the participants' sense of belonging, their loyalty and commitment to the team, and support them in sharing responsibility for the results the team achieves.
Conflict resolution
We assist leaders in understanding, managing and resolving conflicts within the organisation. Conflicts can be both functional and dysfunctional, depending on how they are handled. Our experience is that conflicts can be perceived as a resource and contribute to learning within the organisation.
Strategy
We assist in designing processes for the development and implementation of your strategy. Our core competency is facilitating involvement to ease implementation. By drawing on a variety of methods and facilitating central meeting arenas, and continuous leadership support, we assist organisations in laying the best foundations for implementation.
Innovation
An innovation programme supports participants in specific projects by focusing on both leadership and implementation. This develops the participant's practical ability to initiate, lead and complete innovation initiatives. The design of the programme is crucial for its success, and we aim to maintain a continuous dialogue with management so that adjustments can be made throughout the process.
Organisational culture
We assist in cultural change activities by designing and facilitating development processes. We work with a long-term perspective together with the management, HR and project groups to provide good planning, involvement and implementation of the cultural development process.
Contact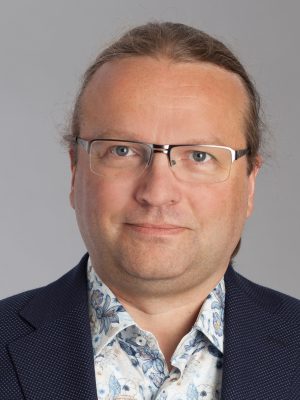 Trond Søreide
Administrerende direktør / CEO